It is not the end of the world if you need FR44 insurance in Palm Bay Florida.  Staybull Insurance can help you find a policy and get you back on the road.  Our agency specializes in FR44 insurance for individuals that have been convicted of a DUI.  Staybull Insurance is an independent agency that can provide FR44 insurance from many different companies.  Independent insurance agencies are not tied to any one insurance company so this allows us to find the best rates on the market.  We are considered FR44 experts in Florida and service clients all across the state.  Our agency uses the latest technology to find you the best rate and service your policy.  If you decide to purchase a policy from us, you can sign your insurance application electronically and we can submit you FR44 filing to the state immediately.  We are also able to write named non-owner Fr44 insurance for individuals that do not have a vehicle.  If you have any questions do not hesitate to give us a call or use our live chat feature.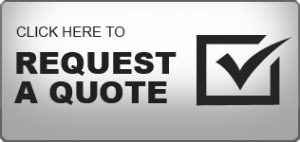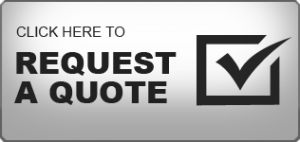 Palm Bay Florida FR44 Insurance FAQs 
What is FR44 insurance and why do I need it?  The FR44 is required in the State of Florida for individuals that have been convicted of a DUI.  It is a filing that is attached to an auto insurance policy to certify that you have liability limits of 100/300/50.  The State of Florida wants you to carry higher liability limits that the average person because they consider you "high risk".  The filing itself is submitted to the State of Florida electronically after you purchase an FR44 insurance policy.  Your new FR44 insurance policy will completely replace your old auto insurance policy.  
Can I make payments on my FR44 insurance?  Unfortunately at this time the State of Florida does not let you make monthly payments on FR44 insurance.  The state of Florida wants to make sure that if they issue you a drivers license your insurance will not cancel.  Most insurance companies offer six month policy terms that are required to be paid in full.
How long am I required to have this type of insurance? The DMV website states that the FR44 is required for three years from the date of original suspension or conviction.  You should ask your local Palm Bay DMV how much longer you are required to have the filing.  
What if I do not have a vehicle but still need the FR44 filing?  In most cases if you do not own or regularly operate a vehicle you can purchase a non-owners FR44 policy.  Named non-owner policies provide coverage while you operating another persons vehicle.  They do not cover the vehicle itself but just your liability of bodily injury or property damage to others.   
What is my first step?  Before you purchase FR44 insurance you should first find out if you are eligible for your drivers license or hardship.  When you have all your other requirements fulfilled, you can start shopping for insurance.