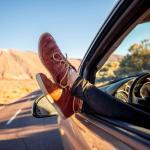 Understanding the specifics of DUI charges.
When most people think about being charged with DUI, they imagine an
intoxicated driver acting recklessly or demonstrating poor motor control. However, there are actually more ways you can
be charged with a DUI. For instance,
it's possible to be charged even when an intoxicated driver has pulled off the
road in an effort to sober up.
…